According to authorities, at least 5 contractors have been injured at the Westlake chemical plant in Louisiana because of an explosion that occurred late Monday night. An inaccurate original tally at the Westlake Petrochemical plant indicated 6 injured due to this explosion, but the actual number of injuries is 5.
Westlake Chemical was founded in 1986 by T. T. Chao, a pioneer in the global petrochemical industry. With locations in North America, Europe, and Asia employing approximately 9,200 people. The location of the explosion was at the Westlake Chemical's Petro Complex 2 Unit which is located near Lake Charles on Louisiana Highway 108.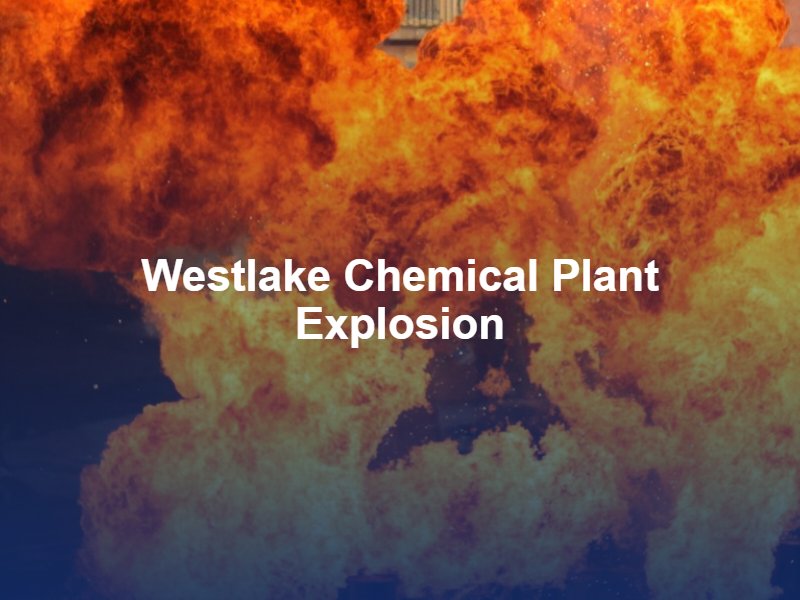 Petro Complex 2 Unit Explosion
Around 11 p.m. on Monday, September 27th, an explosion erupted at the Petro Complex 2 Unit at the Westlake Chemical Plant in Sulphur, Louisiana. The Petro Complex 2 Unit is used in the production of ethylene and was off and undergoing maintenance during the time of the explosion.
The flash fire has been extinguished and no other fires have occurred since the initial incident, but the cause of the flash fire is still under investigation.
A video posted on Facebook late Monday night shows lingering smoke in the sky after the explosion. There are no known off-site impacts from the explosion, but many individuals have commented that they were able to feel and hear the explosion from their nearby homes
5 Injured Contractors in Chemical Plant Explosion
There have been no reports of any deaths related to the Westlake petrochemical plant explosion. Five contractors that remain unidentified were injured in the explosion, with the extent of their injuries unknown. According to Trooper Derek Senegal with Louisiana State Police Troop D, three of the five people injured were released from the hospital, and the other two have been transferred to hospitals in Hammond and Lafayette.
Chemical Plant Explosion Help
If you or a loved one were injured in the Westlake Chemical plant explosion or any other chemical plant explosion, contact the chemical plant explosion attorneys at The Doan Law Firm or call (800) 349-0000 for a free consultation.
The Doan Law Firm has a track record of success handling complex chemical plant explosion cases throughout the U.S. and knows what it takes to help you secure full compensation for your damages or losses.